Jayco Hummingbird (Ultimate Before You Buy Guide)
We've bought several RV's for ourselves over the years.  The first was an Alfa See-ya fifth wheel and the latest was a Fleetwood Revolution motor coach.  Every RV that I've bought since the original Alfa has been a lesson in humility and I truly wish that I had known more before I had made such an investment.   The Alfa never had a single quality or systems issue in the 4 years I had it. No other RV that I've owned has matched that quality.
So, I've found myself a little fascinated with the Jayco Hummingbird Travel Trailer.  This is my attempt to let anyone see my analyzing of this Jayco before I decide to purchase or not.
Here we go…
About Jayco
Jayco started building RV's in the 1960's and recently celebrated 50 years in business.  Over those fifty years, Jayco has built over 1,000,000 RV's.  This makes them the largest manufacturer of recreational vehicles in history.  In 2016, Jayco was purchased by Thor Industries but continues to produce great products under their original label.    
Does Jayco Make Quality Products?
Well, Jayco has always been known for a product of decent quality and the worst news that I was able to uncover was that they were slow on getting warranty work done on recently purchased units.  Camping Report had this to say about Jayco quality, "Jayco is a great company with a stellar reputation in the RV world. For those who appreciate the appeal of purchasing from a family-run company with the support and security of dealing with a large company, Jayco hits all the right buttons."
I found Camping Reports comments a little 'cotton candy', so I did keep digging to find owner reviews.  The higher percentage of Jayco owners seemed to agree with Camping Report regarding customer satisfaction in quality.  And most of the negative reviews that I found were more about the complexity of getting a warranty repair approved for fixing.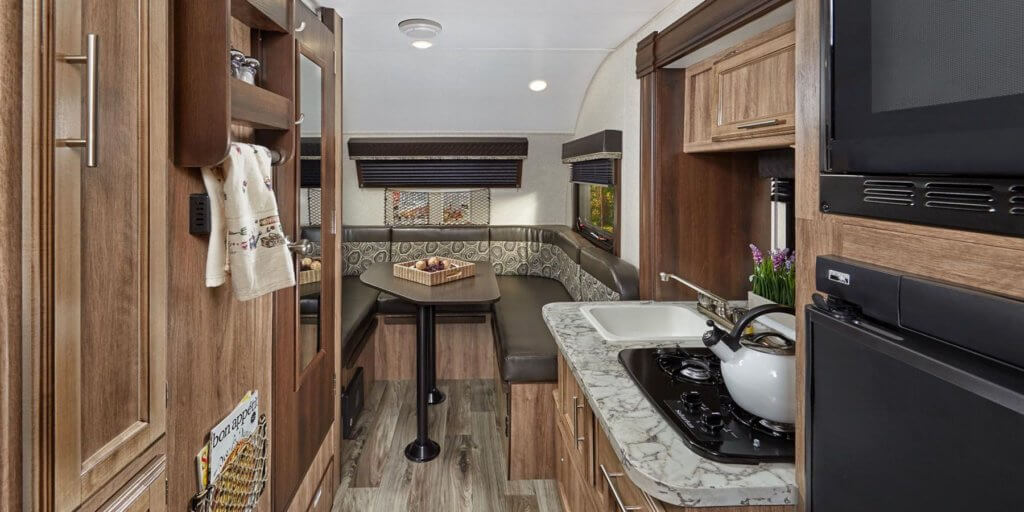 Jayco Hummingbird Basics
The Jayco Hummingbird line was, as you can guess, designed to be smaller and lighter trailers.  Starting at 10 feet, these are a pretty tight design and they don't have many frills.  But they cover the basics pretty well.  With a low weight of 1570lbs to just over 3100lbs, these are very light and easy to tow trailers.  Even my little four-banger Jeep Wrangler is rated to tow the Jayco Hummingbird.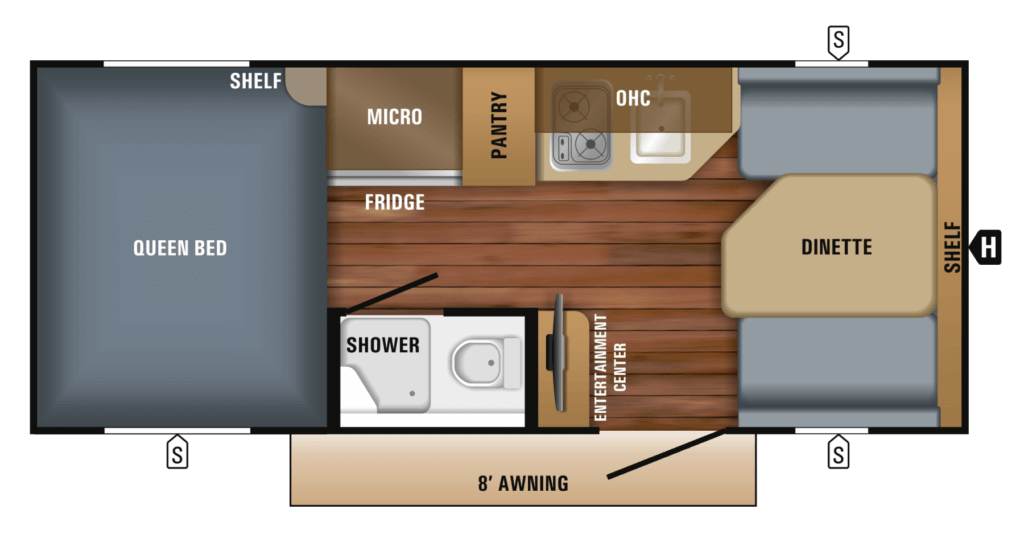 Jayco Hummingbird Specifications
Jayco Hummingbird 10RK
Gross Dry Weight: 1570lbs.
Overall length: 13'
Width: 6'8"
Interior Height: 4'5" (plan on bending over all the time!)Features:
Features:  Fridge, Microwave, LED TV
Jayco Hummingbird 16MRB
Gross Dry Weight: 2890bs.
Overall length: 19'10"
Width: 8'
Interior Height: 6'6"
Features: Fold out Murphy Bed (queen size), Bathroom onboard with shower.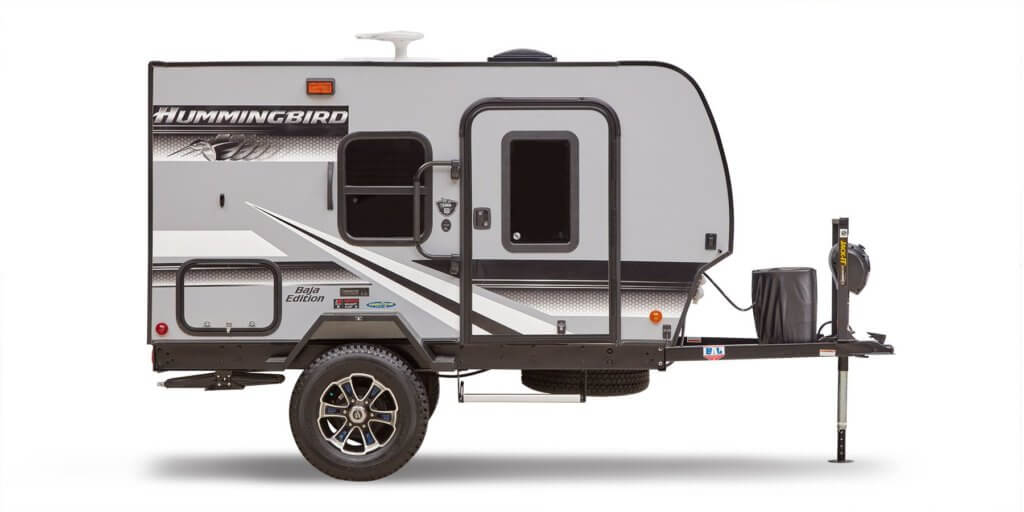 Jayco Hummingbird Reviews
Reviews that we found were very encouraging regarding the quality and durability of the Jayco Hummingbird.  Most said that after a few seasons of use, their Hummingbirds still looked like new and that they had little or no mechanical issues with the trailers.  The biggest mentions of anything breaking were small interior details like knobs coming loose or a loose piece of interior trim.  To me, this is good to hear because it's all so minor.
As far as towing, most said that the Jayco Hummingbird tows nicely and many mentioned that because they're so light, it felt like they weren't towing anything.
Summing it Up
It seems that the Jayco Hummingbird is a great introductory step into RVing and it makes a great weekend or short trip unit for a small number of people.  These are not units that would work well to sleep much more than two people.