My husband and I decided to sell our home in Reno, Nevada and go full time in our motor home about two and a half years ago and began to compile a list of things to do.  Our first stop was Austin, Texas where we stayed for about three months then ventured down to South Padre Island.  One of the places we always wanted to visit was El Paso, Texas because there are so many things to do.  El Paso is considered the sixth largest city in Texas with a population over 700,000 residents.
El Paso is separated from Mexico by the Rio Grande River.  While we were there, we made it a point to visit as many places as possible.  And believe me, there are a lot of things to do in El Paso!
El Paso Southwest Scenic Drive
The first item on our list of things to do in El Paso, we took the El Paso Scenic Drive.  You drive along the edge of the mountains where you get to see some of the most prestigious homes that will ultimately take your breath away.  There are some great places to stop and admire the views that span from El Paso to Juarez.
Along the way, there are many places to stop and dine that please any appetite.  Wether you want American, barbecue, Mexican food, seafood or just a good steak you are sure to pass by one of their great restaurants.
As we drove around we saw so many more things to do in El Paso so we got out our note pad and took notes of cultural sites, museums and shopping places we would ultimately like to visit.  Then we went on the internet to get more information about those places and what we would expect to pay should we visit.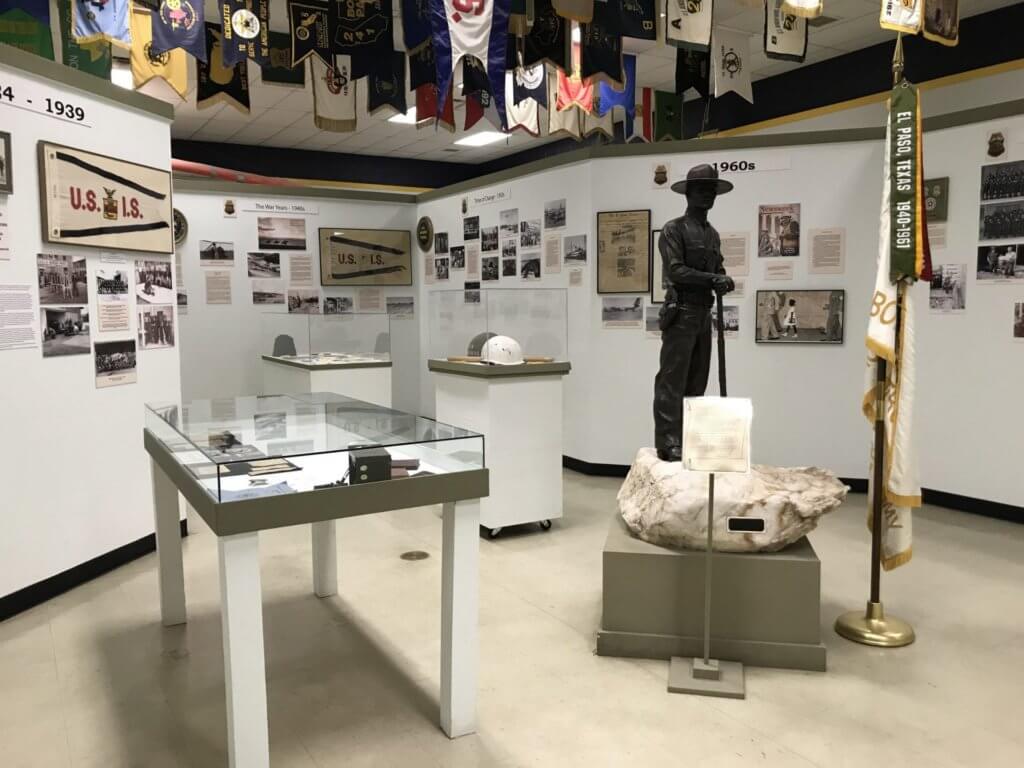 Border Patrol Museum
One of the things to do in El Paso is to visit the Border Patrol Museum because it is the only one in the United States.  It only asks for donations from visitors as it does not get any federal funding.
There is an exhibit of the vehicles that have been used since it was founded in 1924.  They originally patrolled by horseback which belonged to the owner but they were given a badge and a revolver.  By the 1930's they were using vehicles that towed horse trailers for those hard to patrol areas.  Ultimately the horses were retired but came back on the scene in the 1970's.  Today they patrol the border not only with vehicles but they also use aircraft, drones, all-terrain motorcycles as well as snowmobiles.
They have two weapons exhibits.  One shows the weapons that have been used through the years by Border Patrol Agents.  The other display shows weapons that have been confiscated.  Some of these weapons include ice picks, bladed weapons and of course an assortment of guns.
Sun City Scavenger Hunt
One of the funnest things to do in El Paso was participate in the Sun City Scavenger Hunt.  Let's Roam is known for creating great outdoor scavenger hunts in many cities throughout the United States.  You put an app on your phone and it will take you to landmarks where you can learn the history of the city and explore their arts and cultures.
You can choose to join a group of people and compete against a rival group.  The group that connects to the most sites and gets the most points is the winner.  It really is a great way to discover the city and see some hidden secret places you never would have thought to see.
Wyler Aerial Tramway
If you are not afraid of heights, the Wyler Aerial Tramway in the Franklin Mountains State Park is a must on your things to do in El Paso list.  Getting there is quite the adventure as you have to drive up a road that snakes up the mountain on the east side.  The parking lot is at an elevation of 4,692 feet where you get one of the most breath taking views of El Paso.
Once you get to the top of the Ranger Peak you will feel the thin air around you as it is at 5,692 feet.  You will have a view of 7,000 square miles that includes two nations and three states.
If you choose not to take the tram there are many trails in Franklin Mountains State Park.  They do have camping overnight as well as just day camping.  There are hundreds of miles of trails for mountain biking or hiking.  For those who like to rock climb they have a designated areas but you have to supply your own equipment.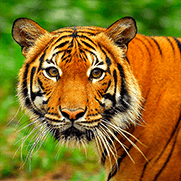 El Paso Zoo
Of all of my favorite things to do is visit zoo's and see all of the amazing animals.  Comprised of 35 acre of land, the El Paso Zoo offers something for everyone like the Hunt Endangered Species Carousel and an African Star Train.
The animals come from the Americas, Asia and Africa.  I loved seeing the zebras and the lions as well as the Meerkats.  They are so funny the way the are in sync looking left to wright.  It was a blast feeding the giraffes because they take the leaves right out of your hands and you get a close up of their beautiful eyes and long eyelashes.
The animals from Asia include my favorite the elephant.  There are Malayan Sun Bears, Przewalski's Wild Horses, Malayan Tigers, (which are beautiful), huge orangutans and my favorite the Amur Leopard.  I have always been drawn to the large cat family as they are gorgeous and terrifying at the same time.
The animals from America are the alligator, two different types of tortoises, ocelot, macaws and more.  I thought the tamarin was especially fascinating as they have long fur and about the size of a squirrel.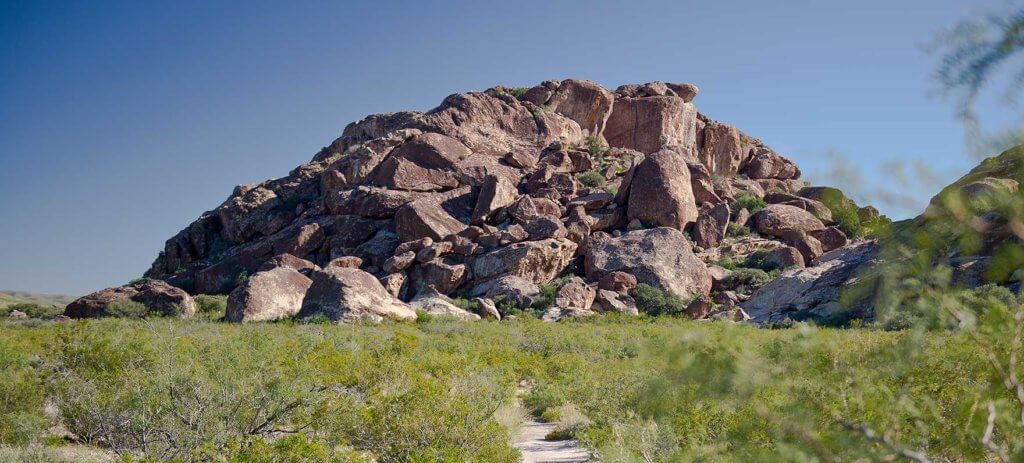 Hueco Tanks State Park & Historic Site
Heuco Tanks State Park & Historic Site is a special area as it is considered a sacred desert sanctuary.  Of the many things you can do there, you can bird watch, rock climb or hike.  They offer self-guided tours as well as guided tours.  Located in a historic ranch house is an interpretive center.  There you can learn about the history of the park or visit the park store for unique gifts.
Because there are fragile resources, the park does have restricted access.  If you want a guided tour, you have to book a week in advance.  For self-guided tours, they only allow 70 people per day.  It is recommended to get a permit up to 90 days before your visit.
They make everyone who visits watch an orientation video and for those who are return visitors, if it has been over a year, they will have to watch the video as well.
If camping is on your things to do in El Paso list, it is  available in Hueco Tanks State Park and that is the only area that allows pets.  They require the pets to be on a lease and they don't allow them on the mountains or gravel trails.  They do not allow campfires because the ash can damage rock images.
El Paso Holocaust Museum
Visiting the El Paso Holocaust Museum was also on our bucket list of things to do in El Paso.  They have a vast video archive of Holocaust Survivors from El Paso residents.  The admission is free but they do appreciate any donations.
The El Paso Holocaust Museum was founded in 1984 by Henry Kellen a Holocaust Survivor.  He and his wife had never spoken of their past but when in the 1980's stories started surfacing denying the Holocaust he felt it was his duty to educate the public about the horror's of the Holocaust and began telling stories and sharing books an personal items in a Jewish Community Center.  People began talking about Henry's story and the community held a fundraiser to the tune of $250,000 to have a museum built.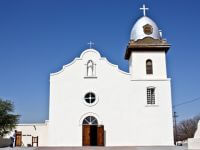 El Paso Mission Trail
There are three beautifully restored Mission's in the historic area of El Paso.  You get to explore not only the Mission's but there is shopping in specialty shops, areas of historic interest and restaurants galore.
It is recommended you plan your trip to the El Paso Mission Trail around the visiting hours of each Mission because not all of them keep the same visiting hours.  This is not a walking tour to be sure but you want to drive slowly so you don't miss some of the amazing art galleries.
Most people start their day at the San Elizario Mission as they can have breakfast – or an early lunch.  There is one restaurant with an open patio so you can enjoy the weather and realize you are sitting around 400 years of history.
The second Mission is the Socorro.  Keep in mind you are driving down one of the oldest roads in America.  There are great boutiques with authentic Mexican treasures for your home or jewelry that will be unique in any part of the country.  There are places you can stop to get a delicious margarita or cool off with an ice cold beer.
Ysleta is the third Mission and a great place to enjoy a desert at the famous Bowie Bakery.  Indulge in an authentic Mexican pastry like Mexican turnovers, sweet bread topped with sugar or one of their oversized cookies.
If you go on a Saturday or Sunday, be sure to stop by the Tigua Cultural Center.  There you will be entertained by Tigua dancers and a museum covering five centuries of Pueblo history.  There are gift shops as well with an assortment of items that are too long to list.
All in all, our things to do in El Paso list was exciting and exhausting.  We put a lot of miles on our feet and saw some amazing things.  Whenever we went out to eat we were not disappointed.  I would definitely recommend El Paso as a place to visit.  Just be sure to give yourself enough time to explore as much as you can.
Thanks for taking a look at this.  If you have anything to add, we'd certainly be interested in knowing.  Also, if you're interested, we just finished 'Things to do in Yuma AZ".